Three young Arab-American Muslims were shot dead in their home in Chapel Hill neighbourhood in North Carolina on Tuesday.
The victims were identified as 23 year old Deah Shaddy Barakat, 21 year old Yusor Mohammad Abu-Salha his wife and 19 years old Razan Mohammad Abu-Salha his sister in law.
According to the police the gunshots were heard at 5.11 pm at the victim apartment. that all three had been shot in the head. The police also named Craig Stephen Hicks a 46-year-old man .Hicks gave himself up to police and has been charged with killing Deah Shaddy Barakat, wife Yusor Mohammad and her sister Razan.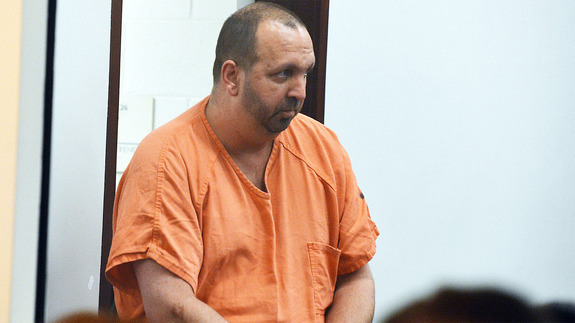 In a statement released on Wednesday the Police said that investigations suggested that the crime was "motivated by an ongoing neighbor dispute over parking".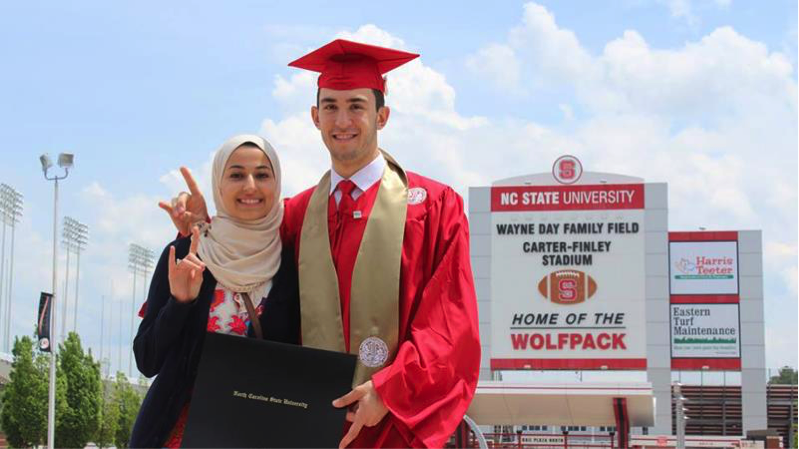 Graig's wife said that he committed the crime because of an ongoing parking dispute . the victim's father, Dr. Mohammad Abu-Salha, said "even though parking might have triggered the killings, Hicks had long targeted the family because of their religion and culture". Dr. Abu-Salha added "This was not a dispute over a parking space; this was a hate crime. This man had picked on my daughter and her husband a couple of times before, and he talked with them with his gun in his belt. And they were uncomfortable with him, but they did not know he would go this far".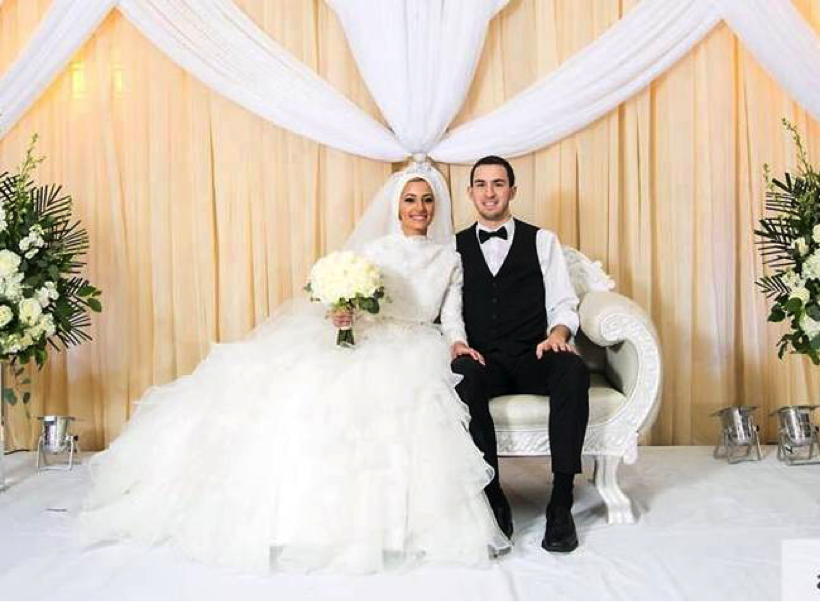 Craig  describes himself as an atheist on his social media profiles and used to post regular images and text condemning religions (including Islam ). On a Facebook page in his name, Hicks shared a number of anti-religion posts. A banner about "anti-theism" is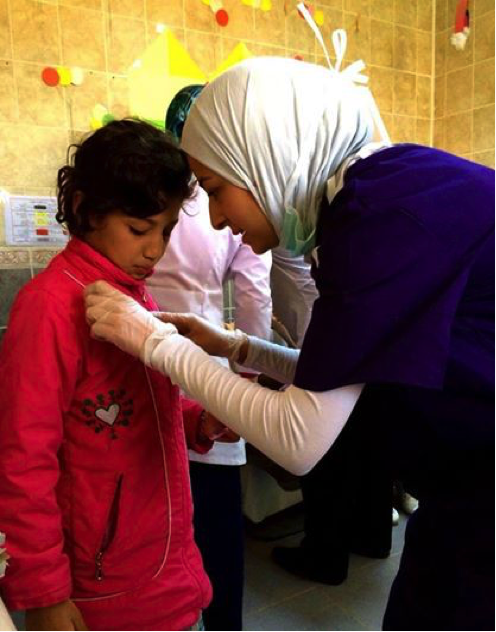 prominent on his page. He also posted a photo from United Atheists of America on which has the title 'why radical Christians and radical Muslims are so opposed to each others' influence when they agree about so many ideological issues. Most of the pictures he has posted in recent months criticize religions. Other recent pictures he has published include one of a loaded revolver. he also wrote: 'When it comes to insults, your religion started this, not me. If your religion kept its big mouth shut, so would I.'
The victim Deah Barakat was a dental student who is famous for charity work . He was an Arab-American from a Syrian origins. He  wanted to use his education to help the less fortunate. and planned to travel to Turkey this summer with his friends to provide dental aide to Syrian refugees. He also volunteered in of Durham, North Carolina to  distribute dental supplies to the homeless.
Mr Barakat and Yusor Abu-Salha (the second victim) got married less than two months ago, in late December.
Yusor graduated from North Carolina State University with a biological sciences degree. An Arab-American with Jordanian-Palestinian origins. she was planning to enter UNC this fall. She is also known for charity and in 2013 she traveled to southern Turkey to volunteer with Syrian refugees at a dental facility. The couple also volunteered with the "United Muslim Relief group" and was part of founding team of the community chapter in North Carolina. They organized an online fundraiser to get dental care to refugees from Syria and raised around $15,000 – but after their deaths, the total reached more than $23,000 .
The third victim is Razan Mohammad Abu-Salha a first-year student in architecture and environmental design at North Carolina State University. She is Yusor younger sister . she was living in the apartment with Yusor and with brother-in-law after graduating in 2013 from Athens Drive High School in Raleigh .
She helped in a fundraising for victims of the Palestinian conflict in 2014. she volunteered locally with United Muslim Relief. And used to organized monthly feedings for the homeless in downtown Raleigh.
Today the victims funeral held at the athletic fields of North Carolina State
University After a private ceremony with family members in Raleigh .more than
5,500 people attend the funeral .
The death of these 3 Muslim student has been met with an outpouring of anger on social media, people start posting pictures of the victims And compared the attack to the Charlie Hebdo shooting in Paris.
There also was #ChapelHillShooting that captured More than 2 million people all over the world . people used the hashtag to express their anger and condolences over the shooting of the students in North Carolina. Also their was #MuslimLivesMatter hashtag on Twitter.
The victims friends also created a Facebook page called "Our Three Winners" to honor them and share memories of their lives.