The Muslim stand-up comedy festival will be held in New York City for the first time . The Muslim Funny Fest will take place between July 21 and 23 and  14 Muslim stand up comedians  will participate in it .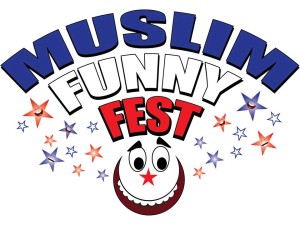 The comedians Dean Obeidallah and Maysoon Zayid, are co-producing the event.  They have been putting together the New York Arab American Comedy Festival for the past 11 years. But this year, they felt it was important to rally around the shared experience of growing up Muslim in America, and use comedy to process that experience.
The festival will feature Negin Farsad, a producer, actor and social justice activist, "Mo" Amer, who was part of the comedy tour "Allah Made Me Funny," and Azhar Usman, a former attorney who has performed stand-up on five continents. It will include also Ali Al Sayed, Aman Ali, Dina Hashem, Ali Hassan, Sana Khan, Preacher Moss, Zahra Noorbakhsh, Gibran Saleem, and Ramy Youssef.
Obeidallah said that one of his biggest hopes for the festival is that the audience is diverse and that it includes non-Muslims of many faiths and backgrounds.  He said "We felt really strongly the need to show people that Muslims can be funny, that we have a sense of humor, and most importantly, that we can laugh at ourselves,".