prominent Sunni Muslim scholars are demanding that Tehran  should ban a film on the life of the Prophet Muhammad that was released on August 27, though it breaks box-office records in Shi'ite Muslim Iran.
Iran's most expensive movie, which opened nationwide in the Shiite Islamic republic last week, depicts the prophet on screen, an act that is prohibited in Sunni Islam.
Saudi Arabia's top cleric hit out at Iranian film describing its portrayal of the prophet's childhood as a "hostile act" and a "distortion" of Islam.
Saudi Arabia's Grand Mufti Abdulaziz al-Sheikh said "This is an obscene work… It is a distortion of Islam…It is a hostile act against Islam". He added "This is a mockery of the prophet and a degradation of his status".
The Muslim World League also condemned the movie, insisting that  portraying the prophet is not allowed in Islam. Abdullah al-Turki , The league's secretary general urged Tehran to "suspend and prevent the screening of the movie" and called on Muslims to boycott it.
Scholars at Egypt's Al-Azhar also said they are not satisfied with elaborate precautions taken by the director of Muhammad.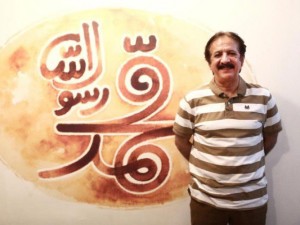 The 171-minute film and the first part of a trilogy ,Directed by Majid Majidi cost around 40 million Dollar , partly funded by the state. It took more than seven years to be  completed.
It includes three-time Oscar-winning Italian cinematographer Vittorio Storaro. And the score was devised by India's Allah Rakha Rahman, a double Academy Award winner for the Danny Boyle-directed blockbuster "Slumdog Millionaire." Sami Yusuf, one of the Islamic world's biggest musical stars sang the soundtrack for the film.
The film is the second major production on the Prophet. The first, "Muhammad, Messenger of God", was made in 1976 by Syrian-American filmmaker Moustapha Akkad. It was a huge success with Shia Iranians.
Majidi said that  the aim of his work is to reclaim the rightful image of Islam which extremists have distorted.
In order to "preserve the dignity" of the Prophet, "Muhammad" was excluded from competition in Iran's major Fajr festival in February and was instead showcased in a separate showing.
While Iran has denounced cartoons of the Prophet like those published by French satirical magazine Charlie Hebdo, Shias are generally more relaxed than Sunnis about depiction of religious figures.