On Friday, Canada offered to take in jailed Saudi activist and blogger Raif Badawi that faces flogging, to rejoin his wife and kids live in Canada as a priority immigrant on humanitarian grounds
Quebec Immigration Minister Kathleen Weil announced on behalf of Quebec province that the way for Raif to come to Canada is by offering him an immigration selection certificate which issued "in exceptional circumstances to foreigners in need of protection".
The certificate wills fast-track Badawi's immigration application and any steps to bring him from Saudi Arabia to Canada. This decision also will help the government to increase the pressure on the kingdom to release Badawi to join his family.
The official document will be presented to his wife at a ceremony next week.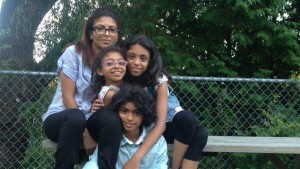 The activist wife Ensaf Haidar and his three children live after escaping Saudi Arabia in 2012, in Sherbrooke,Quebec, 150 kilometers east of Montreal.
Steven Blaney ,the Public Safety Minister said that he that he was hopeful the offer to help Badawi immigrate to Canada "will allow us to break the logjam and have a happy ending to this."
Badawi was sentenced a 10 years in jail, 1000 lashes, and a 1 million Saudi riyals fine ($266,600) for promoting liberal ideas and insulting Islam.
On Thursday, Saudi Arabia condemned the international criticism of the sentence that the kingdom's Supreme Court upheld against the blogger. It also said in a statement that it would "not tolerate such outrageous, ridiculous interference in its sovereign justice system."