This year in the federal elections in Canada, a record eight parliamentarians from Arab background were elected. Below  you will find interesting facts on the winners :
Omar Alghabra: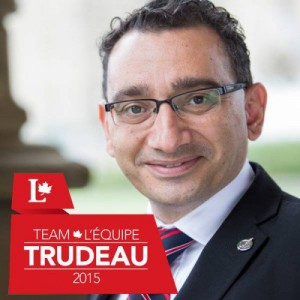 Omar Alghabra is a Saudi Arabian born Canadian politician, who represented the riding of Mississauga—Erindale in the Canadian House of Commons from 2006 to 2008. He is the former president of the Canadian Arab Federation, and senior policy advisor to Justin Trudeau.
Alghabra graduated from Ryerson University with a degree in engineering and in 2000 received his Master of Business Administration from York University.
He was elected to the House of Commons in the 2006 election as a member of the Liberal caucus, and was an active organizer for Gerard Kennedy's leadership bid. He was the opposition critic for Citizenship and Immigration, and later for Natural Resources.
He was narrowly defeated by Bob Dechert in the 2008 election and the 2011 election. In the 2015 election he was returned to Parliament as the MP for the recreated riding of Mississauga Centre.
Eva Nassif :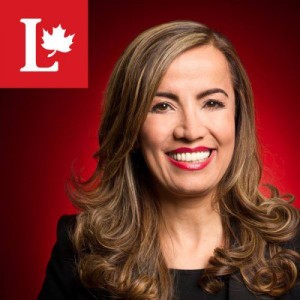 Eva Nassif (born in Ain el Dilb, East of Saida, South Lebanon, Lebanon) is a Canadian politician and translator, who was elected to represent the riding of Vimy in the House of Commons of Canada in the Canadian federal election, 2015.
Born in Lebanon, she got her diploma in nursing from the American University of Beirut (AUB) and worked as a nurse for 8 years in the American University Hospital (AUH) in Beirut, Lebanon.
After immigrating to Canada in the 1992, she obtained a Bachelor of Arts degree in translation and a Master of Arts in translation studies from Concordia University. The subject of her masters dissertation was "the terminology of proteomics".
Nassif is an activist in status of women and social and youth affairs and is actively involved in a number of organizations. Most notably, since 2009, she has been working in an NGO specializing in education of Canadian youth and helping their integration in public life.
Marwan Tabbara: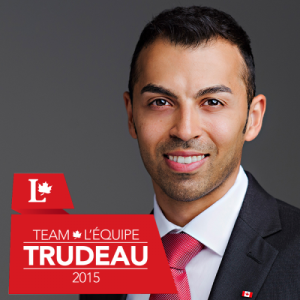 Like Nassif, Marwan  is originally from Lebanon. He  lived in canada for more than 24 years, he received his Bachelor's of Arts in Political Science and Government from the University of Guelph and works in Operations at Frito Lay.
Marwan was inspired to enter the political arena by his mother, who raised him and his two brothers on her own.
He is passionate about welcoming new Canadians, improving skills, training and educational opportunities, and finding economic solutions that keep jobs local.
He was elected to represent residents in Kitchener South Hespeler, Ottawa.
Ahmed Hussen: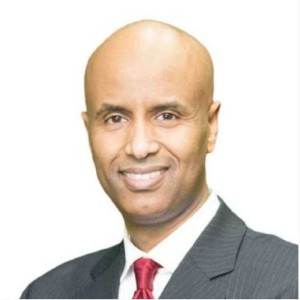 is a Somali-Canadian lawyer and political activist. He is the National President of the Canadian Somali Congress.
On October 19, 2015, Hussen was elected to Canadian parliament for the York South—Weston riding, bearing Liberal Party of Canada flagship.
Hussen was raised in Somalia. He later moved to Toronto, Canada in 1996, residing in Regent Park.
For his post-secondary studies, Hussen attended the city's York University. He earned a BA in History from the institution in 2002.Hussen later pursued a law degree at the University of Ottawa, successfully completing his bar exam in September 2012.
Faycal El-Khoury: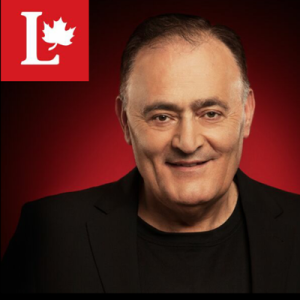 Originally from Lebanon, settled in Canada in 1976.
one year after earning his degree in civil engineering from Concordia University, he established his own construction company. Since 2005, he has been a consultant specializing in business relations with the Middle East.
Ramez Ayoub: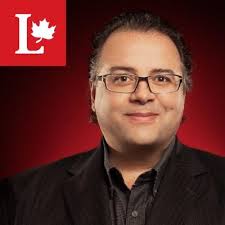 A  politician, a city councillor for 10 years and, since 2009, has been the mayor of Lorraine, and is also the Deputy Prefect of the Regional County Municipality (RCM) of Thérèse-De Blainville. In addition, he has chaired the Laurentides Regional Conference of Representatives (CRÉ) since 2013 and the Thérèse-De Blainville intermunicipal police board since 2014. He is also a member of Montréal international Board of Directors, an organisation focused on economic development.
Ramez holds a BSc in Economics from Université de Montréal
Ziad Aboltaif :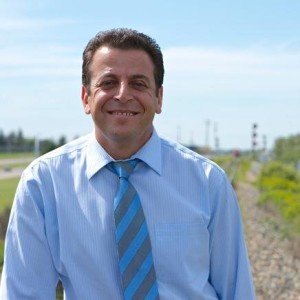 a politician, who was elected to represent the riding of Edmonton Manning in the House of Commons of Canada in the Canadian federal election, 2015
Alain Rayes: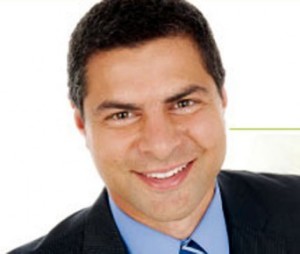 is a Canadian politician, who was elected to represent the riding of Richmond—Arthabaska in the House of Commons of Canada in the Canadian federal election, 2015. Rayes also served as the mayor of Victoriaville